To protect the vote in 2022, fight for it now.
The right to vote is under siege in states across America. We must secure our right to vote right now. Sign up to tell us you're with us in fighting for our vote: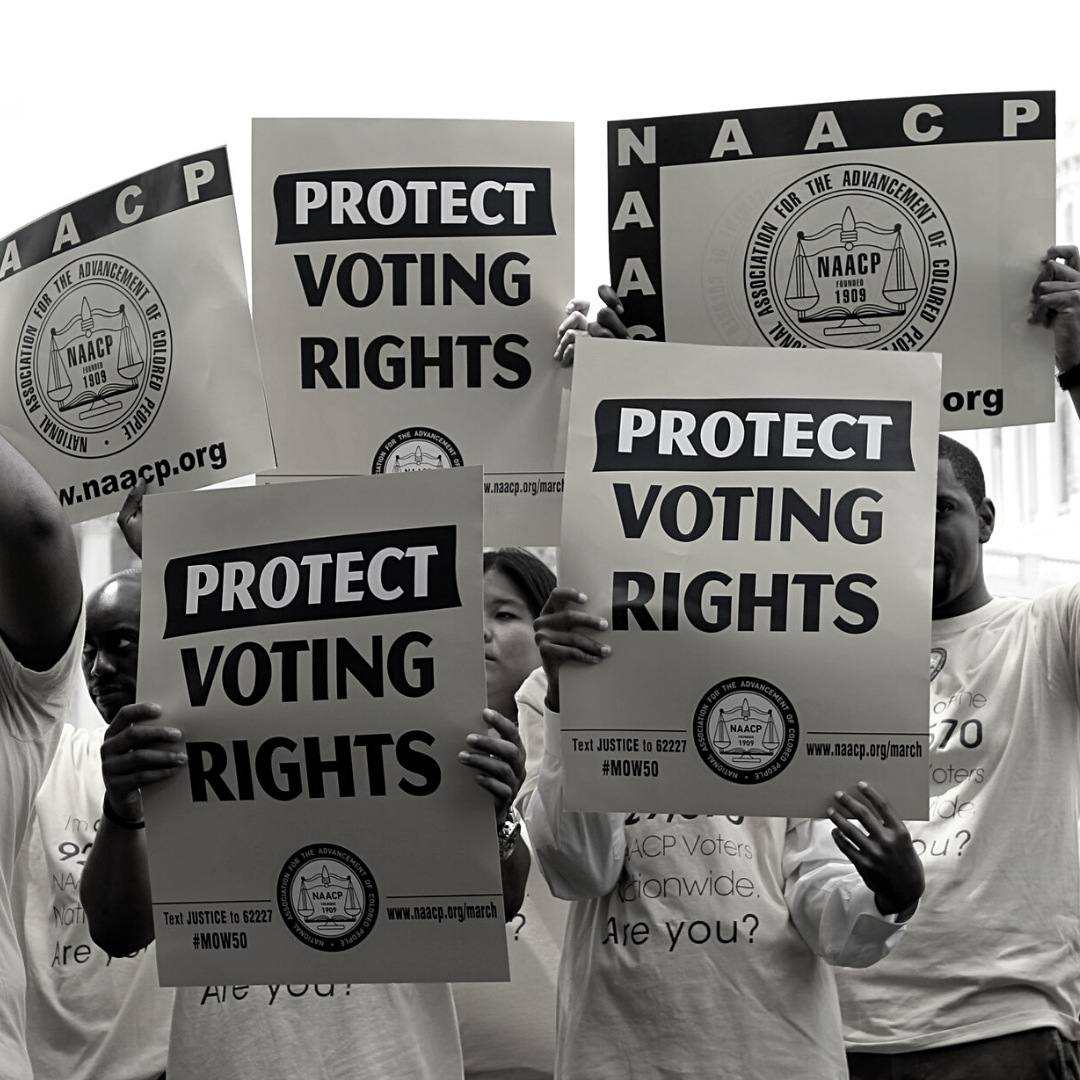 Mobilize for our vote
All times are local.
Please note that participation in in-person events carries risk of COVID-19 exposure, particularly in locations that have experienced a recent resurgence due to the spread of the delta variant. Please consider your personal health risks and, if appropriate, consult with your personal health care provider before deciding to participate. Do not participate if you conclude that you would be putting yourself at risk by doing so. This is a personal decision for which the ACLU and Fighting for Our Vote are not responsible.

If you are not fully vaccinated and decide to participate regardless, CDC guidance suggests wearing a mask "in crowded outdoor settings and for activities with close contact with others who are not fully vaccinated" if you are in an area with a high number of COVID-19 cases. The CDC has provided this tool to help you determine the incidence of COVID in your area.
Our plan to fight for and protect our vote
We are coming together city by city, state by state, to fight back against the assault on voting access. We need your power and the power of your community to win. Show your support: post these messages to Twitter.